President's message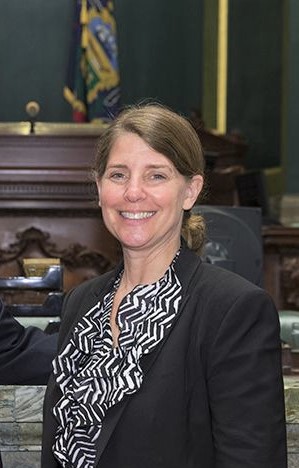 I am looking forward to the 77th annual meeting of the Eastern Psychological Association in New York City, when we return to face-to-face meetings on March 3 - 5th, 2022. A lot has happened in the two years since the corona virus pandemic forced us to cancel our usual meeting format and adopt virtual platforms to continue the annual conference. Thus, were we able to share the latest scientific advances with our colleagues and students while keeping our members and the communities to which you would return safe. Feedback that we received from many of you expressed enthusiasm for the virtual conferences as well as a desire to return to in-person meetings as soon as possible.

The theme for this year's conference is Justice and Success through Psychological Science. Throughout our programming you will see basic, foundational, applied and translational research that advances our understanding of animal and human behavior and mental processes. In addition, several keynote addresses and a presidential symposium will reflect this year's theme as speakers address issues regarding personal health, social well-being, cognitive development and more. The past two years have seen unprecedented impacts on personal health, as evidenced by a decrease in life expectancy of almost two years in the US alone; and a decrease in social well-being as issues of unequal treatment before the law for minority populations in this country have gained attention. In addition, across the globe we have seen a loss of trust in science, the pernicious exploitation of social media to undermine social comity and basic disagreements about what constitutes "fact." Understanding psychological science's role in addressing these and other challenges will be central in this year's conference.
We have an exceptional slate of invited speakers as well as an EPA Presidential Symposium on Justice through Translational Psychological Science. We are excited to have the internationally renowned Dr. Claude Steele as the EPA Presidential Keynote speaker.

We shall continue as EPA has for the last 122 years, as an organization that comes together to share our experiences, research, wisdom, and data. As we do so let us also remember to take a moment to remember those who were unable to make it through these last two years and those for whom the injustices have weighed the heaviest. Let us take a moment to savor the gift of being able to congregate without the fear of mass catastrophe. Let us take a moment to recommit ourselves to using our talent and gifts to advance the field of psychological science, as a means to illuminate the path of justice and success for all.