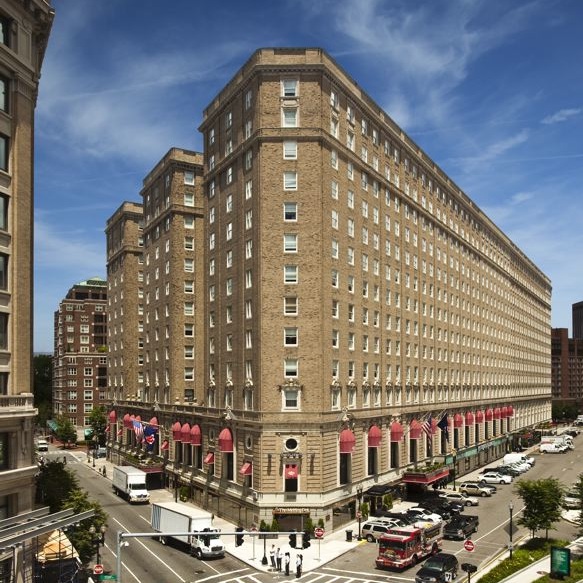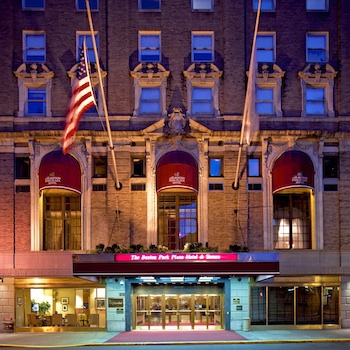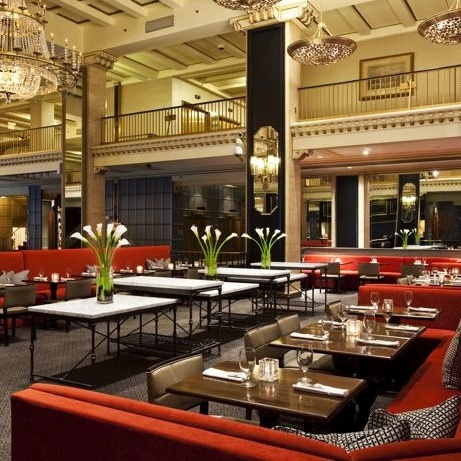 The 2017 Annual Meeting of the Eastern Psychological Association will take place at the Boston Park Plaza in Boston, MA. from Thursday March 16 – Saturday, March 18. The 2017 program will be organized under the theme "Technology and Psychology." Members may reserve a room online at the group rate of $179 per night by following the link here or by calling 1-800-225-2008. The room block is listed under EPA 2017 Annual 5490648.
We are pleased to announce that the 2017 Psi Chi Keynote Address will be given by Dr. Nick Kanas, University of California (Professor Emeritus), on Thursday evening. His presentation, "Psychological Aspects of Long Duration Space Missions", will cover the following topics of on-orbit psychological and interpersonal stressors, psychiatric issues in space, psychological and interpersonal issues in space, and positive effects of being in space.
Dr. Jay Buckey, Professor at the Geisel School of Medicine, Dartmouth University, will give a Presidential Keynote Address entitled, "Psychology of a Mars Mission." Dr. Buckey is a former NASA astronaut and crew member on the space shuttle Columbia during the STS-90 mission which included Neurolab, a module mission that focused on the neurological and behavioral changes that occur in space. Dr. Millard Reschke, NASA's Chief of Neuroscience, will present on some important human factors issues related to current and future space travel.
Presidential Keynote Address
Jay Buckey - Geisel School of Medicine, Dartmouth University
"Psychology of a Mars Mission."
Presidential Invited Address
Millard Reschke - National Aeronautics and Space Administration
"NASA: Reaching New Heights – The Human Factor"
R.L. Solomon Distinguished Lecture
Barry Schwartz - Swarthmore College, Emeritus
"Why We Work"
APA Distinguished Scientist
Michael Lewis – Rutgers University
"The Development of Typical and Dysfunctional Emotional Life"
Applied Psychology
J. Graham Thomas - Brown Alpert Medical School and the Weight Control & Diabetes Research Center of The Miriam Hospital
"Digital Health Technology for the Assessment and Treatment of Obesity and Related Behaviors"
Behavioral Neuroscience
Robert Stickgold
Harvard Medical School, Beth Israel Deaconess Medical Center
"Sleep, Memory and Dreams: Putting it All Together"
Clinical Psychology
Greg Falkin - Center for Drug Use and HIV Research, New York University, Rory Meyers College of Nursing
"Current and Future Challenges in Pre/Postdoctoral Research Training in the Substance Use and HIV Areas"
Cognitive Psychology
Jeremy Wolfe - Brigham and Women's Hospital / Harvard Medical School
"The Incidental Gorilla: How we find or don't find things that we want or don't want to find"
Developmental Psychology
Nathan Fox -University of Maryland
"Sensitive periods in human development: Evidence from the Bucharest Early Intervention Project"
History of Psychology
Sue Frantz - Highline College
"Technological Change: Everything Old is New Again"
Learning
Gavan McNally- University of New South Wales
"Prediction error, fear learning, and the amygdala"
Social Psychology
Kathleen Vohs - University of Minnesota, Twin Cities
"Can ordinary people detect lies after all?"
Teaching of Psychology
Christopher Hakala - Quinnipiac University Connecticut
"The Science of Learning: Translation, application, and implementation"

Psi-Chi Psychology Honor Society
Nick Kanas- University of California, San Francisco
"Psychological Aspects of Long Duration Space Missions"

Like us on Facebook

Follow EPA on Twitter

---
Contact us at: epaexecofficer@gmail.com

Copyright©2011 Eastern Psychological Association. All rights reserved.